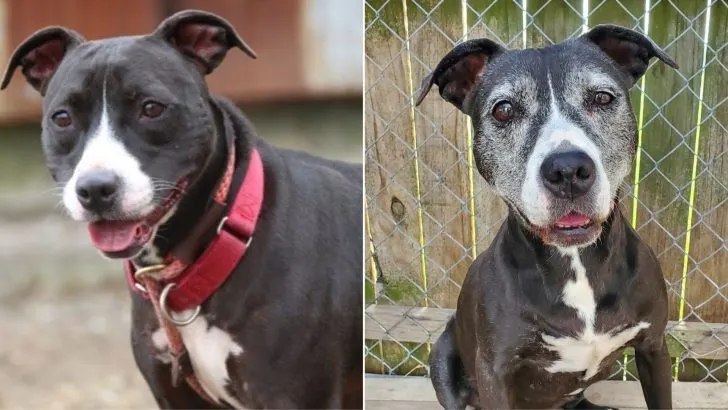 The definition of luck is subjective, and the same goes for dogs. Some canines are fortunate enough to find their forever homes quickly through long-distance travels, while others may spend years in shelters without finding a family. One such example is Vanessa, an elderly Pit Bull who was neglected in a shelter in New Orleans for a staggering 11 years. Despite her affectionate nature and attractive appearance, nobody showed interest in adopting her until a stroke of luck finally changed her fate. Vanessa's story began when she was surrendered to the shelter as a puppy.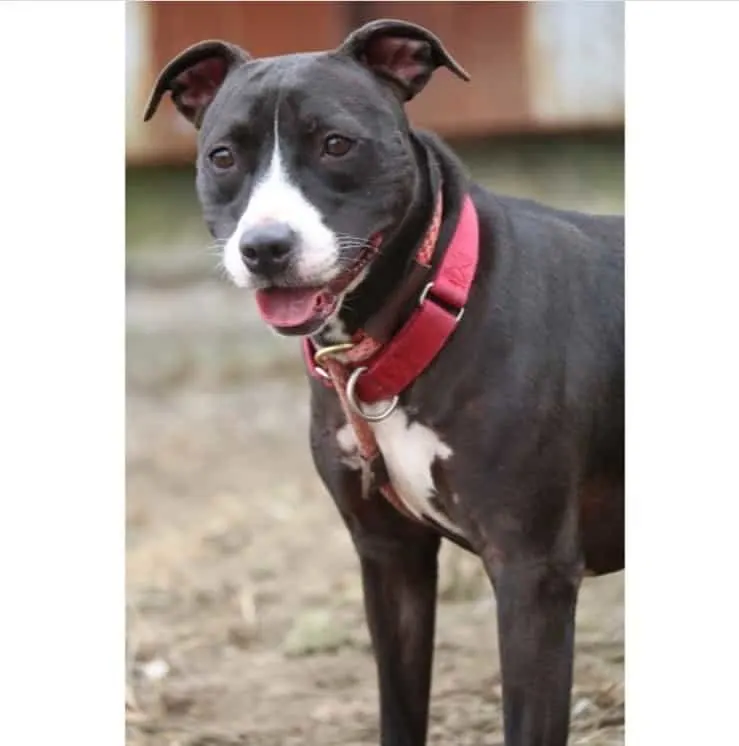 Back in August 2012, a charming and lovable puppy found herself at the Villalobos Rescue Center in Louisiana. The pup was surrendered by her owners without any clear reason, which was quite devastating to see. Sadly, the family no longer showed interest in keeping the adorable animal as their pet, so they left her behind at the center and drove off. According to the VRC, the little pooch was left inside a vehicle on a hot day, putting her life in danger.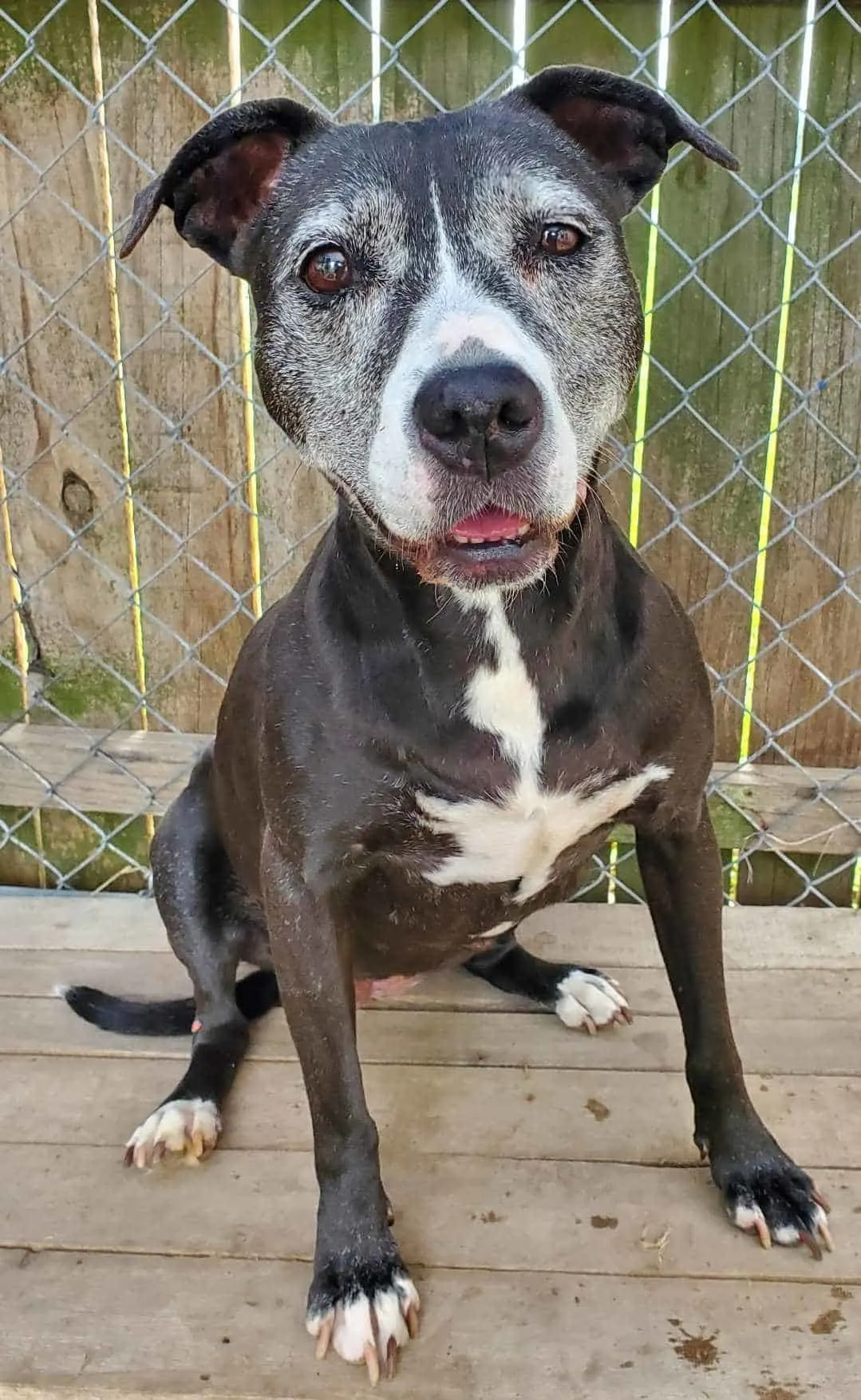 According to the Villalobos Rescue Center, Vanessa is still waiting for her forever home while many other dogs have been adopted. The staff believes that Vanessa was overlooked and never found her second chance. Despite being 11 years old now, Vanessa is still as lively as ever, with the same spark in her eyes that she had as a puppy. She's well-behaved, crate-trained, and has a pleasant personality. Vanessa is ready to find a loving family to call her own.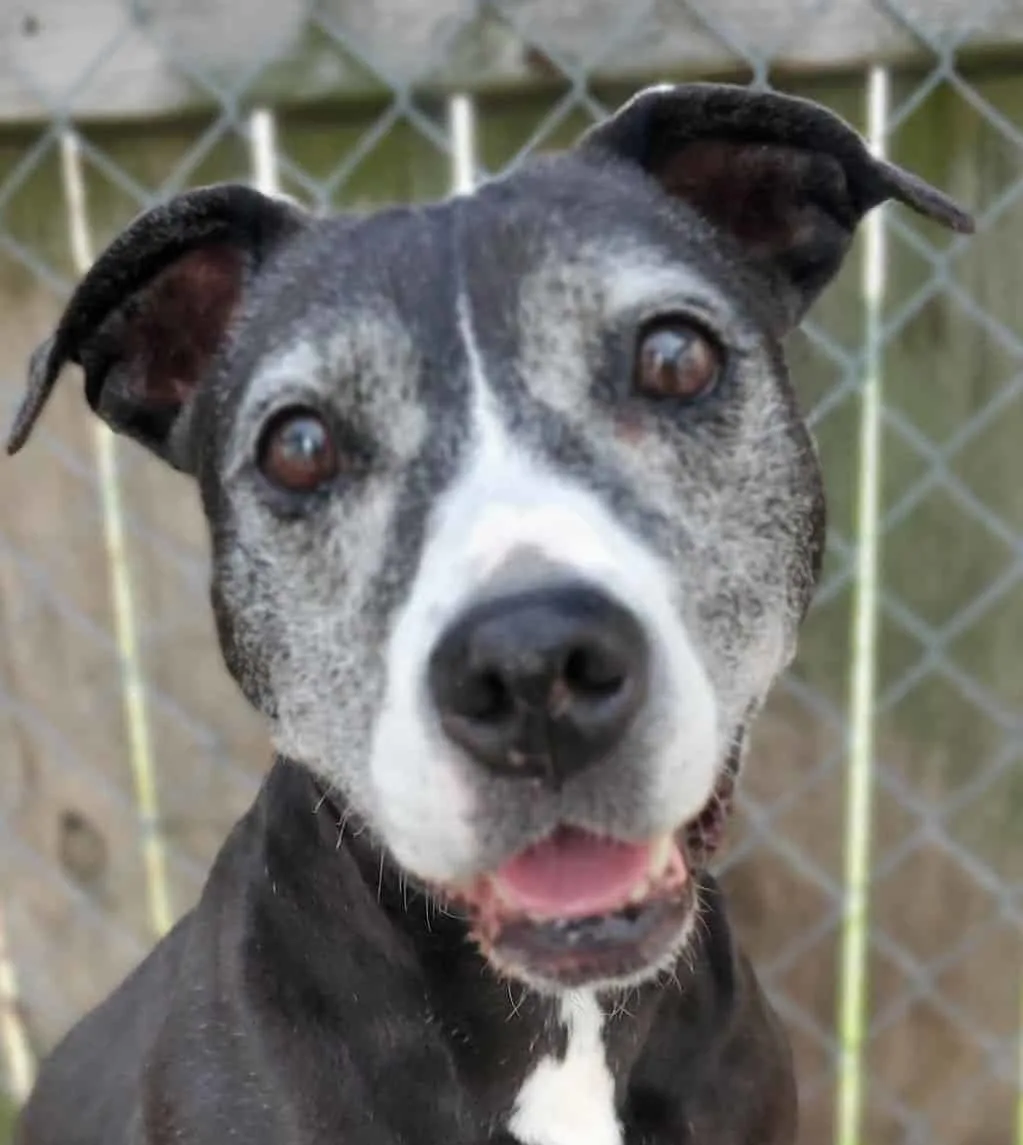 Meet Vanessa, an adorable resident at the Villalobos Rescue Center who has spent her entire life in a shelter. Despite her challenging situation, Vanessa is the perfect furry companion, residing happily with other senior dogs in one of the satellite locations and relishing the great outdoors. She has a calm temperament and excellent training, making her an ideal addition to any family. Vanessa is a fantastic crate-trained dog who exudes quiet strength, making her an excellent choice for a forever home.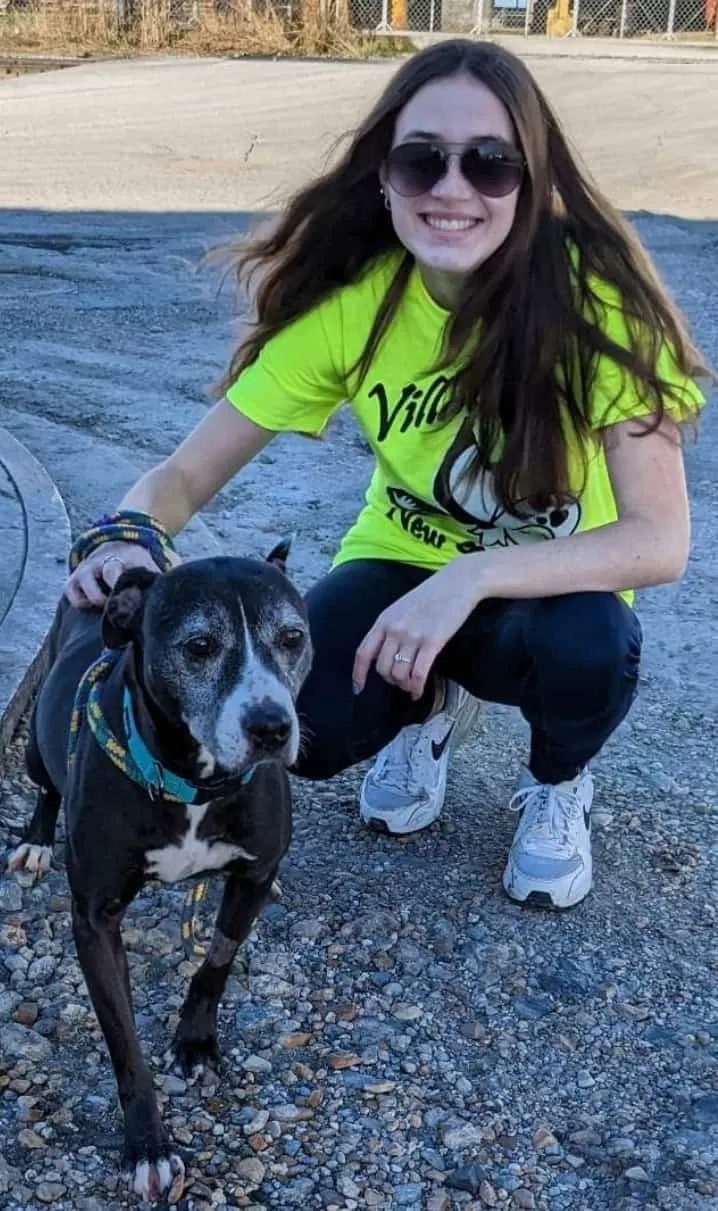 Vanessa, a lovable resident of the Villalobos Rescue Center, enjoys spending time with people. She eagerly welcomes groups of volunteers who come to the shelter and cherishes their company. Besides being friendly towards her caregivers, Vanessa has a special fondness for all visitors who cross her path.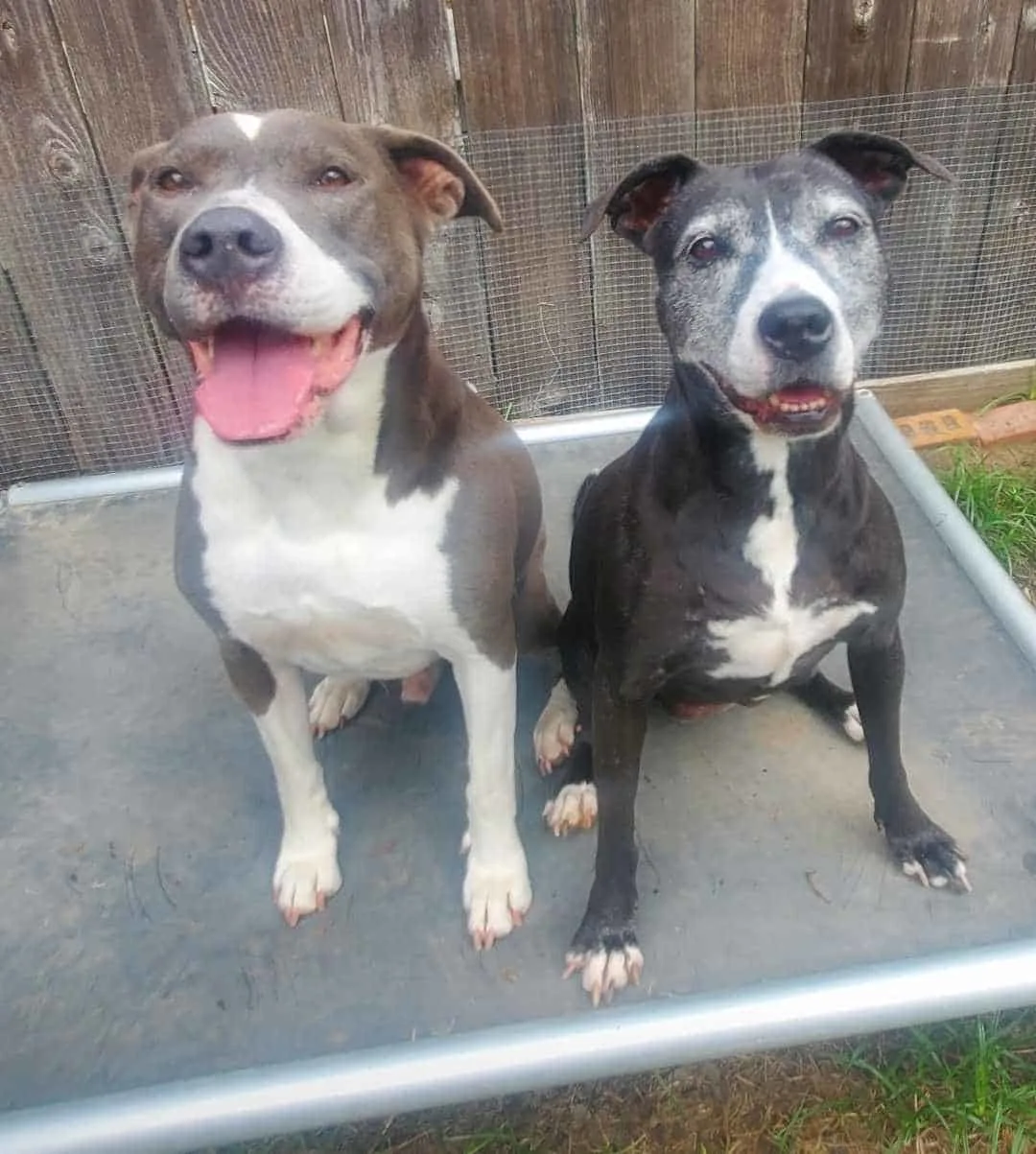 The Villalobos Rescue Center is home to a delightful furry companion that simply loves being around other dogs! Although she may not be as active as she once was, due to her age, she still enjoys spending quality time in the company of fellow canines. This affectionate pup has always been an amazing girl and her favorite pastime is likely to snuggle up in a soft and cushy dog bed inside the house. While outdoor escapades are exhilarating, she prefers to spend most of her time indoors, relaxing in the warmth and comfort of her abode. After 11 years of patiently waiting, she's now eagerly anticipating finding her perfect forever home.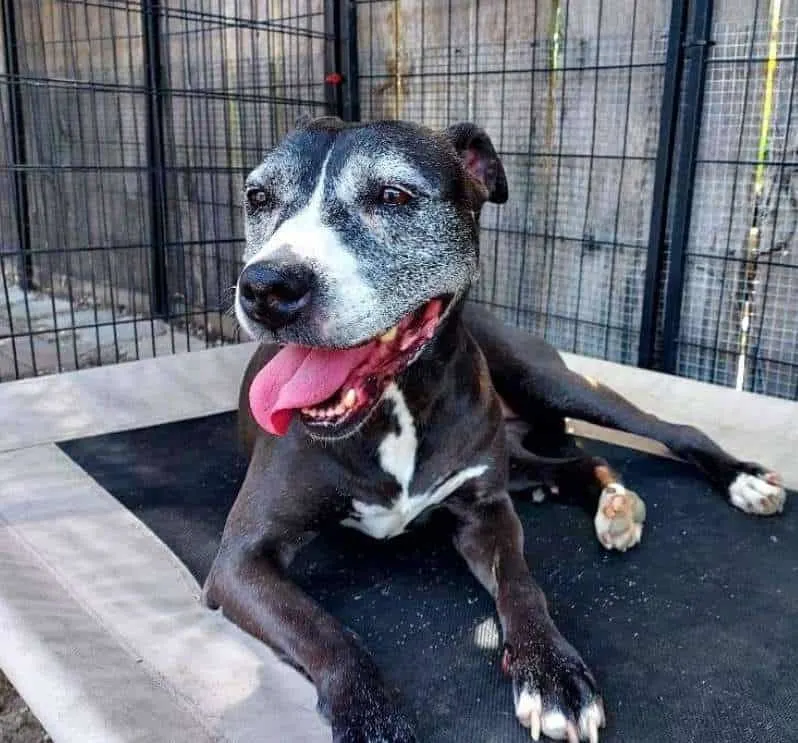 The Villalobos Rescue Center had been on the lookout for a forever home for Vanessa, an affectionate Pittie who had been residing in their shelter. Fortunately, in July, a compassionate owner came forward and adopted her after seeing her profile on the VRC's Facebook page. The new owner is a VRC returnee and has prior experience taking care of dogs. Vanessa is beyond thrilled to have finally found a cozy home and a family that will cherish her unconditionally. After an 11-year stint at the shelter, Vanessa can now relish being the perfect girl that she truly is.