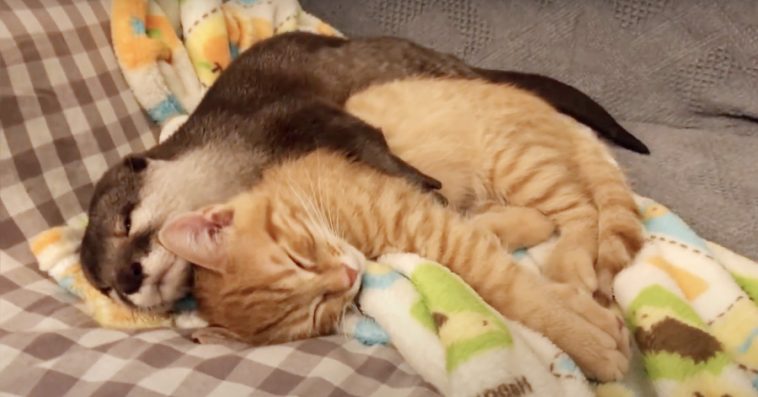 It's heartwarming to see these two cuties cozying up to each other for warmth! Sakura, the cute otter, adores her ginger tabby buddy Mochi. With his beautiful, velvety fur, snuggling him is Sakura's favorite way to doze off. A viral video shows Sakura hugging Mochi tightly and snuggling her face in his soft fur.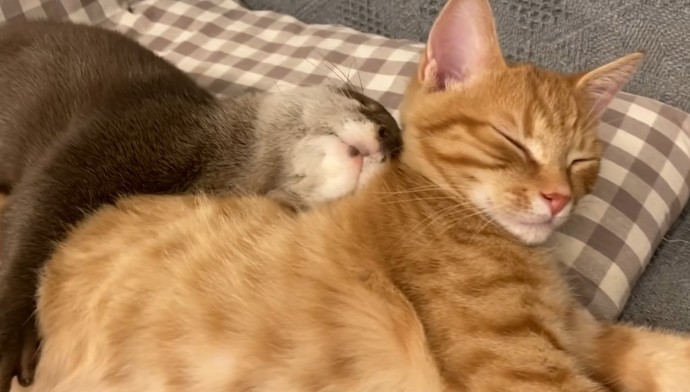 It seems like Sakura's bedtime routine involves giving Mochi a few hugs before she can drift off to sleep. Those who witness this adorable act can hardly contain their heart-melting reactions. Seeing a snoozy otter snuggle up with a cute kitty is definitely one of the most precious sights ever.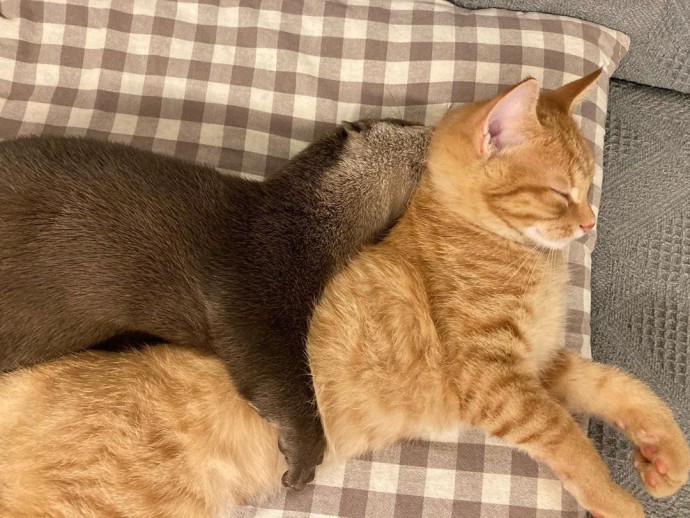 This is an endearing and delightful expression!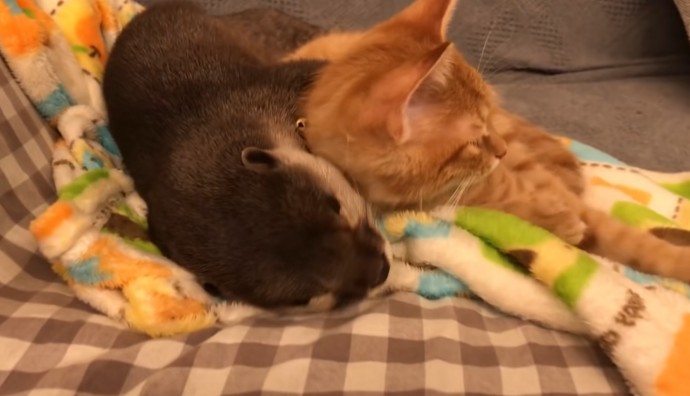 Such darling and affectionate little ones, these babies are truly something special. As they slumber in each other's presence, their bond only grows stronger.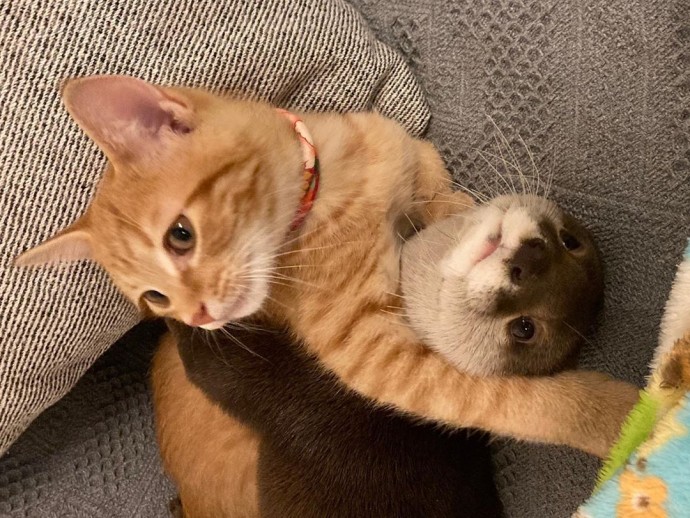 These two unlikely companions make for an adorable pair!