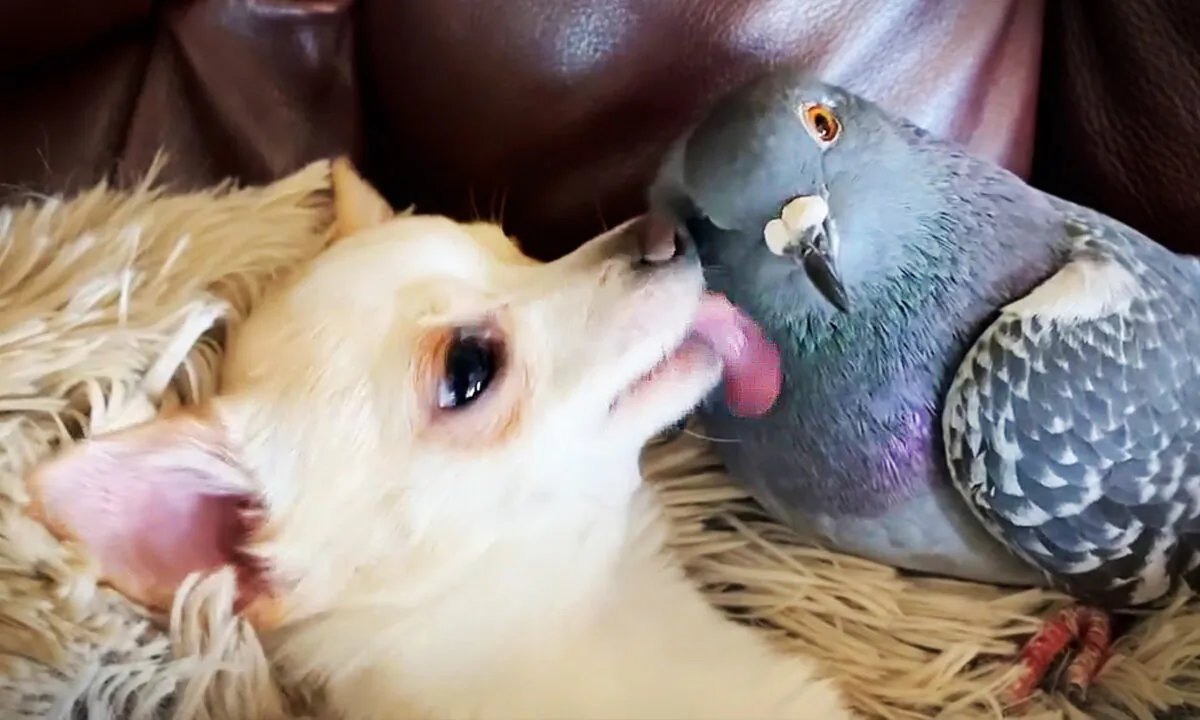 Herman, a pigeon, was unable to fly after being infected by a virus. This left him vulnerable to starvation. Fortunately, he was rescued and taken to The Mia Foundation where he found the love and affection of kind-hearted humans and some unexpected furry companions with four legs.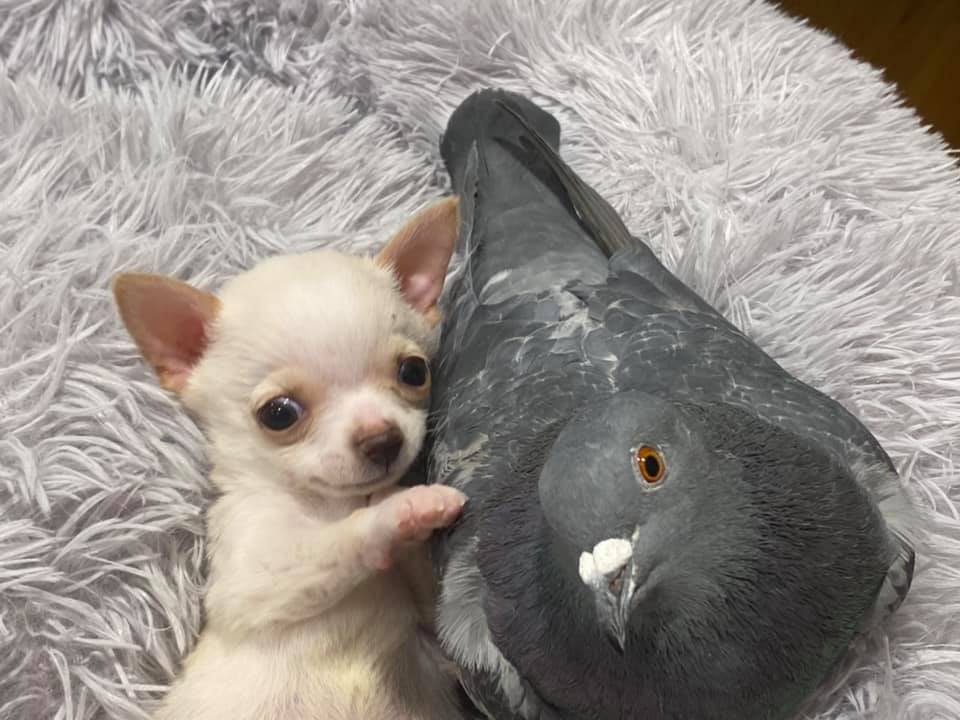 Initially spotted by a concerned citizen in a parking lot, Herman was seen idling in the same spot for a few days. The poor pigeon was severely malnourished and on the verge of death. Fortunately, the kind-hearted person immediately contacted an animal care specialist who specializes in helping animals with birth defects, which ultimately saved Herman's life.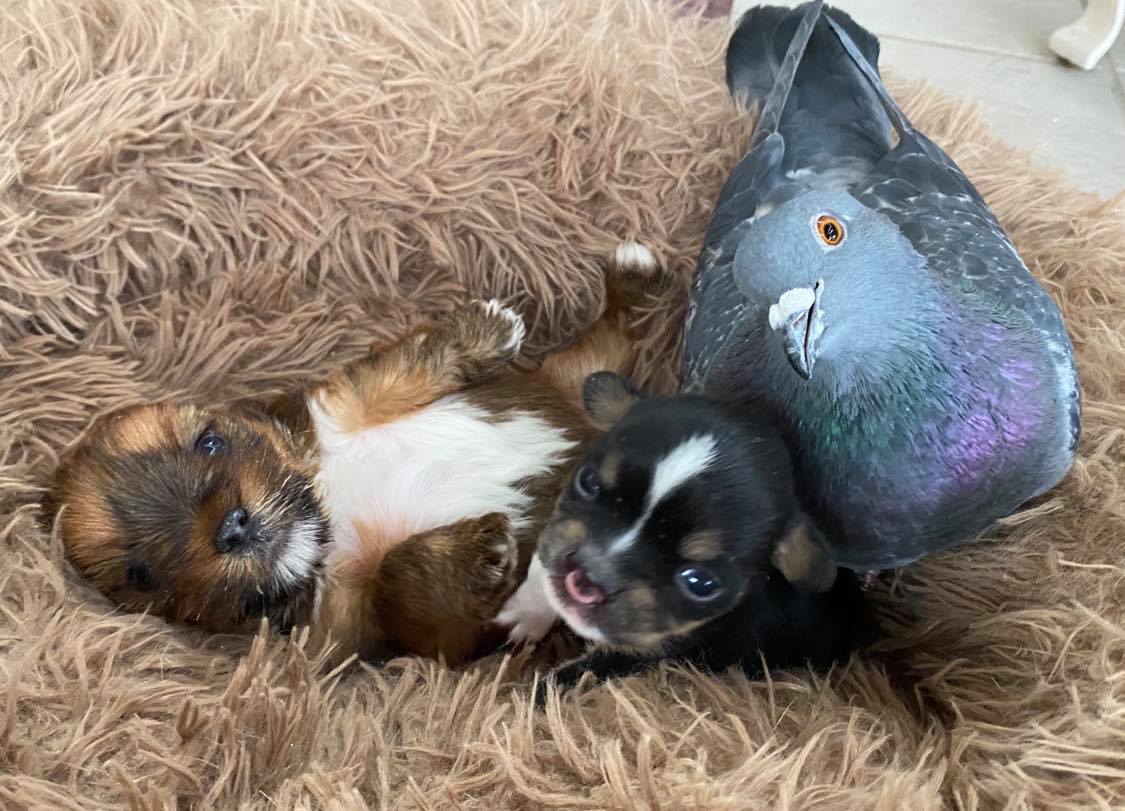 Sue, the founder of The Mia Foundation based in Rochester, New York, was sued by Herman regarding his condition. According to Sue, she received a call four years ago about a pigeon found in a parking lot that couldn't fly. She discovered that Herman was starving and had to feed him through a tube for a few days and modify his food and water dishes. Unfortunately, Herman had contracted a virus – paramyxovirus or pMV – which is common among pigeons and has lasting effects that can cause disabilities like inhibiting their ability to fly. He also had an involuntary head tilt that was "really weird." Sue shared that pMV causes permanent neurological issues, which means that Herman will never be able to fly again. This unhappy news was confirmed by other pigeon owners.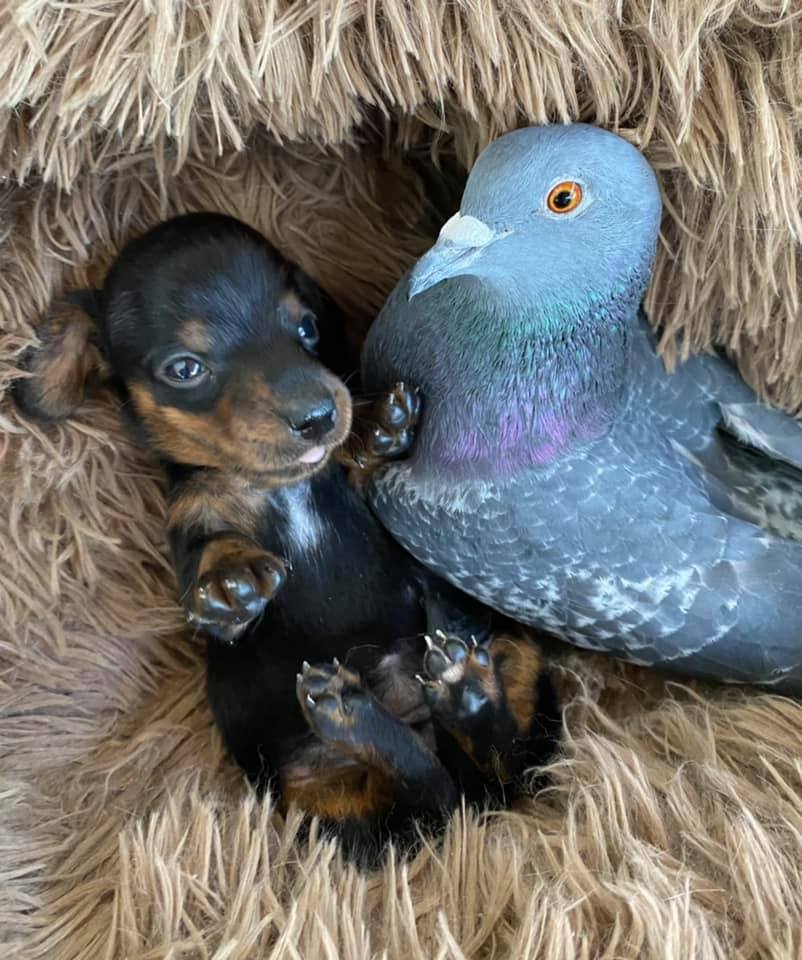 During his recovery period at The Mia Foundation, surrounded by other animals in need of care, Herman developed a special bond with a puppy named Lundy. Unfortunately, Lundy passed away in 2021, but Herman soon found another furry friend in Mandy. The two became inseparable and the founder of the shelter captured their heartwarming friendship on video. From grooming each other to snuggling together in a cozy bed, the footage shows how these unlikely companions found happiness in each other's company. No words or pictures can truly capture the joy that Herman and Mandy bring to each other's lives.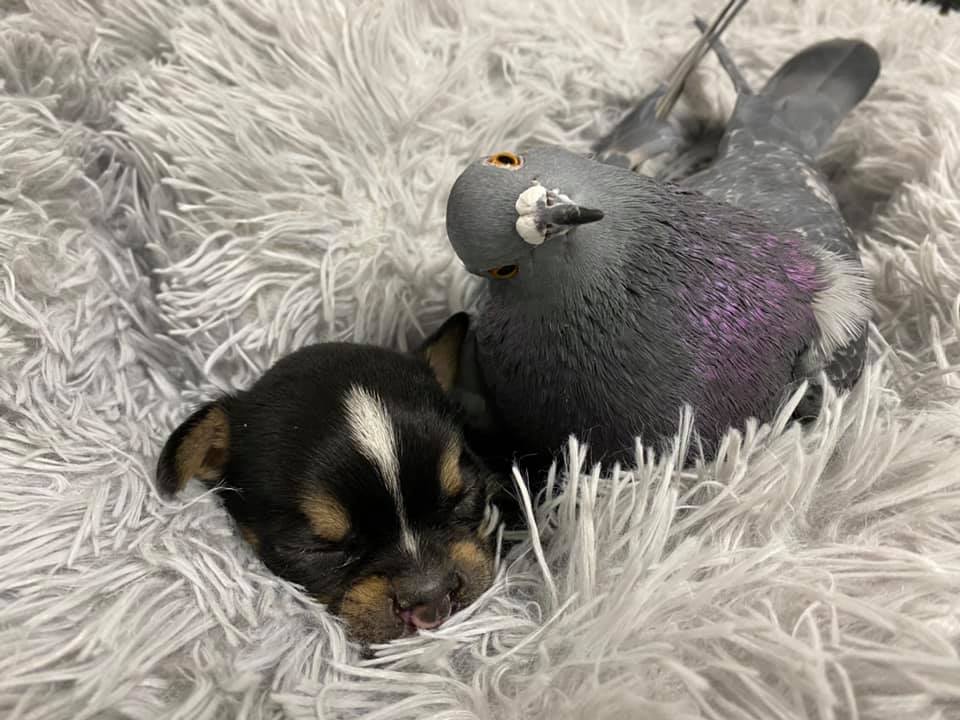 However, not all of the puppies at The Mia Foundation received a warm welcome from Herman. Sue stated that he had a tendency to choose which dogs he liked and would even wing-smack others. Despite this, Sue noted Herman's humorous personality and how he had become "one of the dogs" himself. Apparently, Herman was quite the character, displaying curiosity, begging for treats like any other dog, and enjoying cuddle time with his new family. Although he may have been estranged from his pigeon flock, Herman found a new home at the foundation, where he was taken in by caring humans who refused to euthanize him. Sue made the decision to care for Herman for the rest of his life, as no other shelter or person was willing to take him in due to his inability to be released into the wild.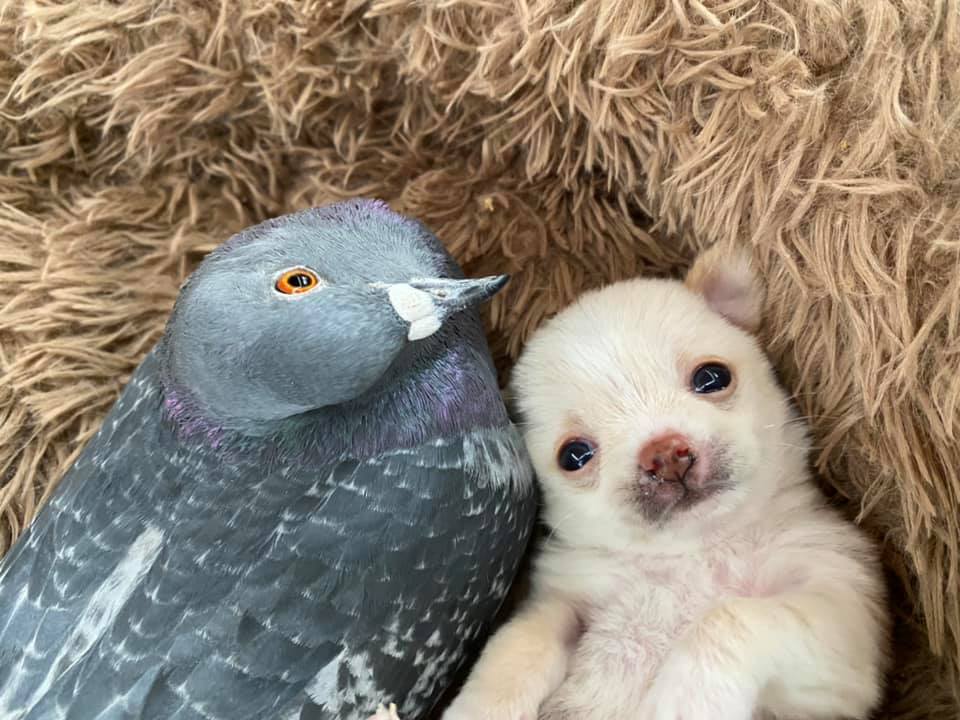 Sue spread a powerful message about the importance of inclusivity, stating that every living creature deserves a second chance at life, regardless of birth defects. She emphasized the need for animals to be treated with love and respect and explained how rescuing animals with birth defects can teach humans valuable lessons. Sue observed that when she speaks to children about the importance of accepting those who are different, she sees hope in their eyes for a more compassionate future generation. She firmly believes that all lives matter and that every animal, regardless of its circumstance, deserves a chance to live.